Hello! I just realized that we talked about these on the forums before, but never followed through. So here we are with... an encore of the very first Destructoid Draws!
WHAT IS DESTRUCTOID DRAWS?
It's a friendly community thing I used to organize semi-frequently. We all have a shared theme, each person that wants to participate draws one (1) thing that follows the theme and sends it, along with a short explanation, to me so we end up with a nice collab at the end! See an example
here
!
WHERE CAN I SIGN UP
https://docs.google.com/spr...
DO I HAVE TO CARE ABOUT GUILTY GEAR TO PARTICIPATE
no, as long as you're interested in drawing one of its characters
WELL WHAT CHARACTER SHOULD I PICK THEN IF I DON'T KNOW THE SERIES THAT WELL
Here are a few characters that could interest you but haven't been selected yet:
- Justice, a toll robot gal.
https://static.wikia.nocookie.net/g...Justice.png/revision/latest?cb=20111210051517
- Giovanna, a new character for the next entry who's really cool and has a wolf spirit buddy.
https://cdn1.dotesports.com/wp-content/uploads/2020/10/10213556/EkA8yOVXYAAg5Hh.jpg
- Sol Badguy, the actual factual main character? Hello?
https://vignette.wikia.nocookie.net...est/scale-to-width-down/340?cb=20191201133333
Feel free to pick any character in the spreadsheet, see from the generated wiki link if you're interested, and switch to something else if you're not! Sadly there's no random button.
WHAT ARE THE RULES
The deadline is November 5th, and people of all drawing skills are invited. It's not a competition, after all! Maximum one drawing per person. Send me (either in this comment section or with Discord/Twitter direct messages) the drawing alongside the following write-up: Either a fighting game memory of yours or the reason why you chose to draw this character. If you go with the memory, it doesn't have to be Guilty-Gear related. Also, stay SFW please!
CAN I SHARE MY PROGRESS?
Please do! Here's what my entry looks like: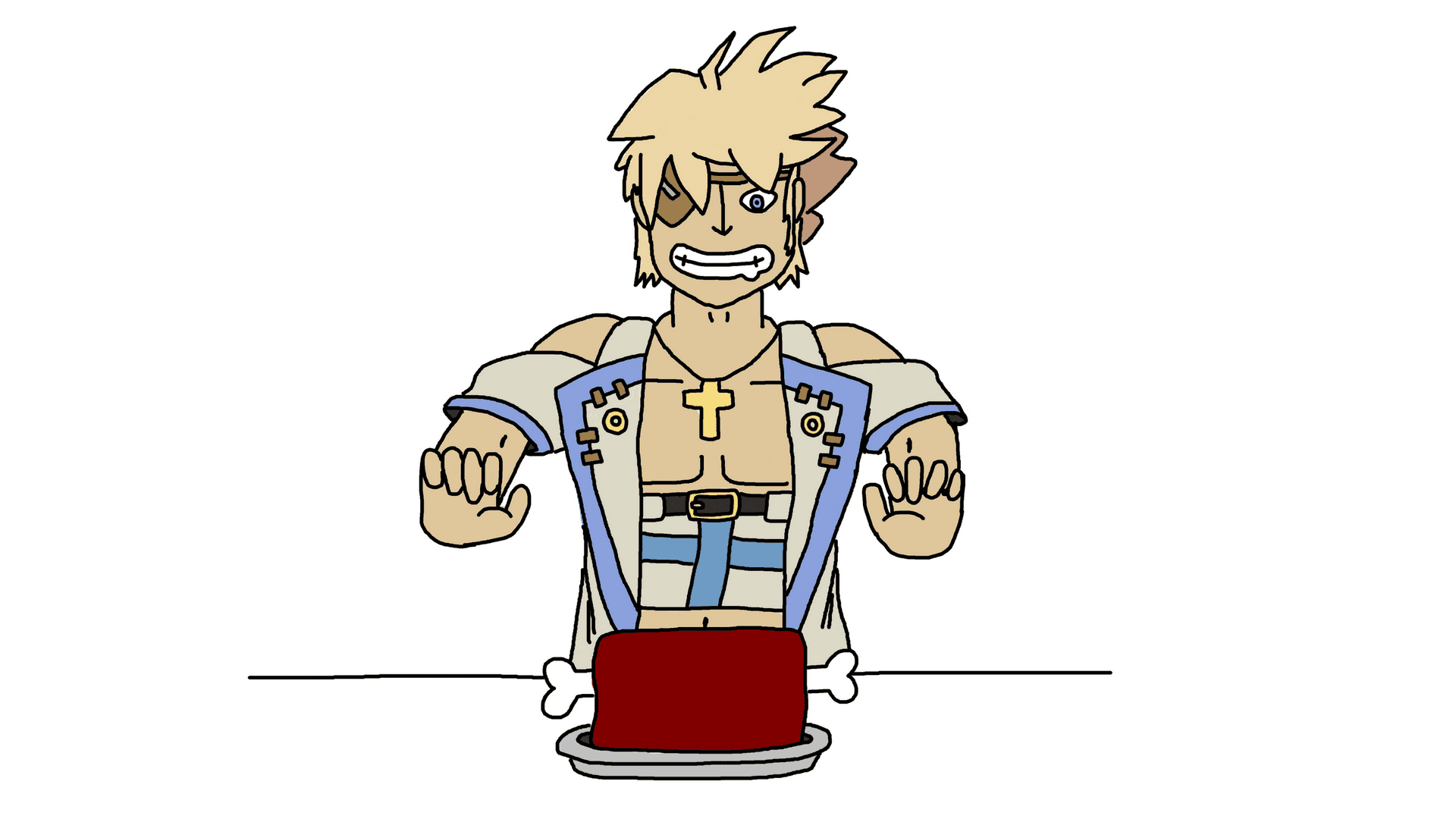 COOL
cool