The classic video game thread! I'm always on the lookout for game recommendations, especially since...
1) I've just finished the platinum trophy for Final Fantasy VII Remake! The game does a lot of things right and a few things not so great. Overall a very satisfying game, but it's not one for everyone. Here's the quick rundown.
+ The combat system is super cool! Every character plays uniquely and flows well in their own way. Even Aerith!
+ Boss battles are really, really, really, really lovely. Tons of phases, interesting patterns to figure out, amazing music.
+ Hard mode is super cool in theory! (And mostly in practice). Disabling items turns it into a strategic action game, making you try abilities that you didn't need with a butt load of items in your inventory.
+ Character interaction is done super well, especially within the team.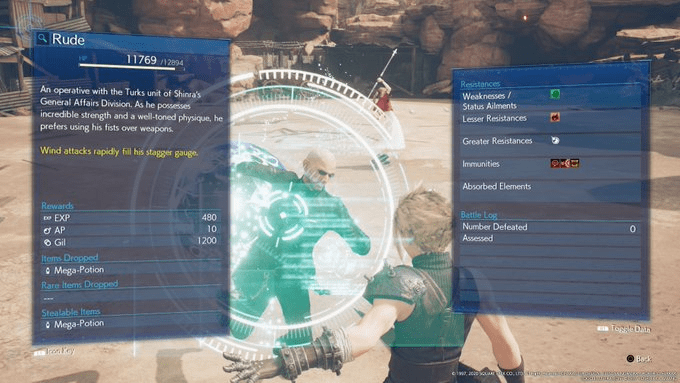 - Mob enemies take longer than you'd expect, considering they're a lot less engaging than boss battles. Couple that with some areas that feel thematically like filler, and some of the most generic side-quests in the industry, and you get yourself some pacing issues.
- Hard mode focuses so much on having the right loadout, that it can pit you in nigh-unbeatable (or straight up unbeatable) situations. There's a single boss battle that took a while to unveil its new gimmick, that I was unable to deal with.
Equip Pray if you're about to complete the Train Graveyard, or else you'll regret it.
- While bosses in hard mode are fun to fight, you need to have beaten the game to play it this way. This means you'll skip cutscenes and loathe playable cutscenes, making the pacing suffer even more than in the main game.
- Too many grunts/sighs!!
A solid 9/10 for me!
==============================================
2) I've fixed myself my N64 setup and I recovered 3DS and Vita from my parents' place, so I have a ton of exciting "new" ways to play. In-between FF7R Remake sessions, I've played a bit of the following games, and it's all great fun.
- Theatrhythm Curtain Call on 3DS
- Super Mario 64/Super Smash Bros on Nintendo 64
- Super Meat Boy on Vita
I can't find my Vita cartridges though...
Anyway, what are you all playing?